Our Story
Founded over 35 years ago, Doncaster Pharma is one of the UK's leading specialist pharmaceutical wholesalers.
Doncaster Pharma is a subsidiary of the BModesto Group which is part of the Uniphar Group.
We hold a large portfolio of product licences for the importation of prescription pharmaceuticals from European Union member states. The principal activities of the business are the sourcing and importation of pharmaceutical products and then processing the products through an MHRA accredited in-house production facility to meet the regulatory requirements of the UK market.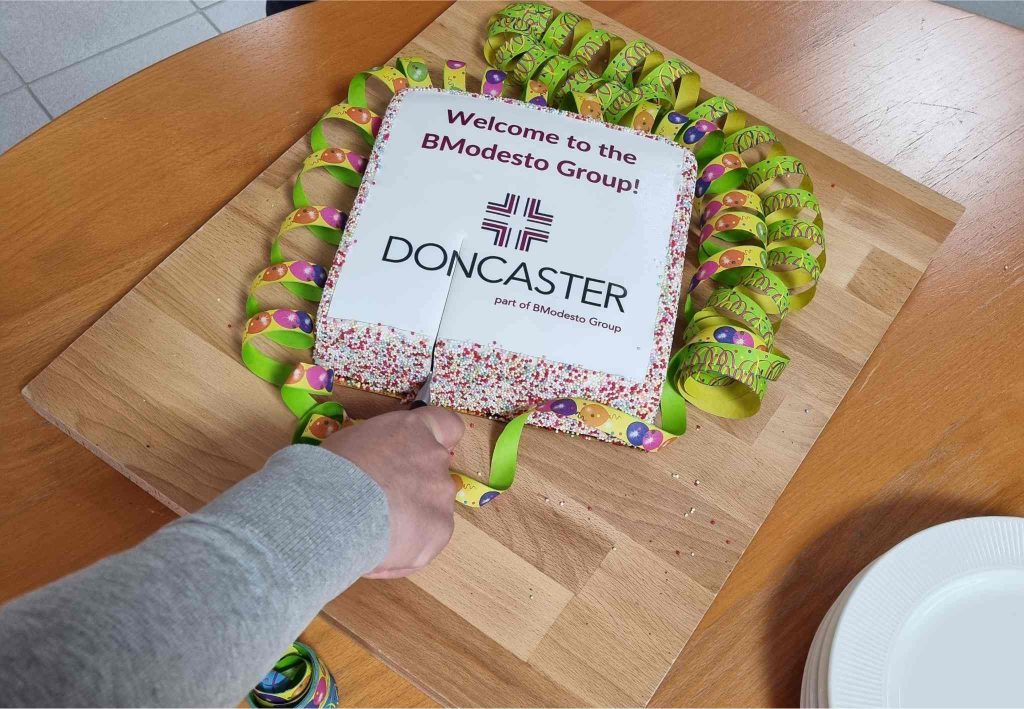 Mission
Delivering choice, value and quality to the UK pharmaceutical market.
Vision
As a part of the BModesto Group we strive for a world where every person has access to affordable healthcare resources at all times.
Meet the team
Who are the people behind Doncaster Pharma? Our enthusiastic colleagues commit themselves every day to ensure that pharmacies and pharmaceutical wholesalers all around the UK are provided with the right resources at competitive prices.
Quality Control and Assurance
We are always inspection and audit ready.
Quality is top priority at Doncaster Pharma and our parent company the BModesto Group. We always have the right measures and checks in place to ensure patient safety.
Regular regulatory inspections;
The BModesto Group is Good Distribution Practices (GDP) certified. The BModesto Group meets stringent World Health Organization (WHO) standards for safety and security;
The BModesto Group is Good Manufacturing Practices (GMP) certified;
As a pharmaceutical company which markets medicinal products that have been made by a third party, we are Wholesale Distribution Authorisation (WDA) certified;
We purchase exclusively from certified suppliers (manufacturers and wholesalers) after a risk analysis has been carried out;
Qualified service providers for transport, storage and packaging with many years of experience in the pharmaceutical industry.